Bronzer–whether powder, cream, or liquid–is a quick, easy way to add warmth to your natural skin tone as well as define and accentuate certain features by creating more definition.  Here are our tips and tricks on applying bronzer to get that beautiful, sun-kissed effect!

Where to Apply Bronzer
Apply in the shape of a 3.  This is a tried-and-true method where you gently apply and diffuse the bronzer along the outer edge of the forehead (by the hair line), moving downward and then just below and slightly on the cheek bones, which will make cheekbones stand out a bit.  Then, gently diffuse and drag the color down the jaw line.
Think about where the sun would hit.  That's all bronzer is — adding warmth to your skin without having to go tanning — so it's all about where you'd naturally get a little more golden and deeper in hue.  That's why it's usually the perimeter of the face (forehead/hairline, jaw line, just below the cheekbones but not in the hollow, like a contour).
You can wear bronzer all over the face, too.  You'll want to use a more diffused application method and a sheerer product, but you can definitely add warmth all over the face — this is especially useful for those who have trouble matching face and neck/shoulders.
What Tools to Apply Bronzer With
For subtle color, use a larger, less-dense brush (a brush that feels more airy, feathery, and less heavy against the skin) and apply by holding at the tip of the handle, which will allow for gentler pressure.  This ensures that the color will be applied in a more diffused, natural-looking way.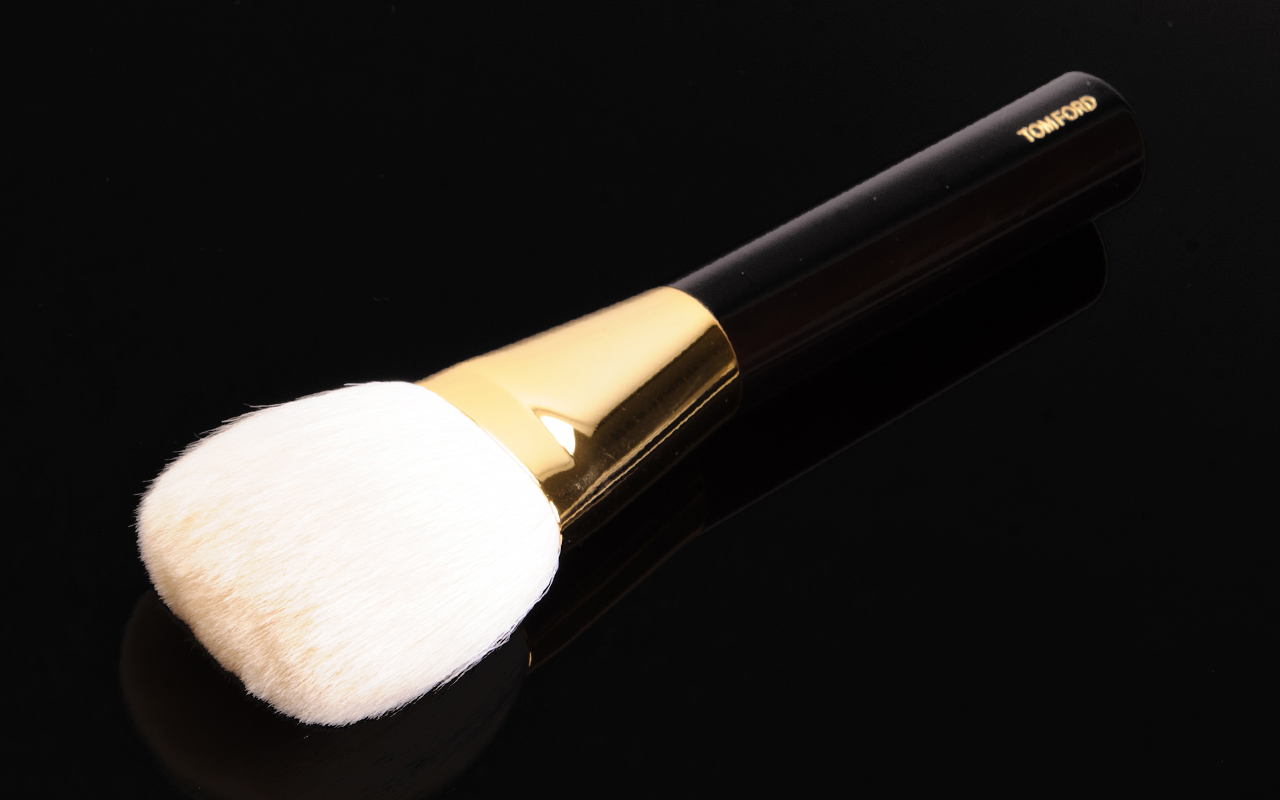 For heavier color, use a more tapered, denser brush, which will allow you to get more coverage in the areas you want it while still allowing you to diffuse the edges out naturally.
How to Choose Your Bronzer
Choose a bronzer with the right undertone so that it complements your skin.  The goal of bronzing is to add the effect of spending a bit of time in the sun; a natural tan without any of the risks of the real sun.  You can find bronzers with yellow, orange, and red undertones and the occasional neutral undertone (but much harder to find–consider looking at contour powders if this is your preference).  If you have warmer undertones, yellow and orange work well, while cooler undertones will want to look for rosier or redder bronzers.
Opt for more pigmented bronzing formulas for deeper skin tones or more defined bronzing/light contouring.  Often, bronzers only come in a few shades, so for deeper skin tones, something pigmented is critical to getting it to show up.   Pigmented formulas are also better for someone who aims to define and do light contouring with a bronzing powder as well.
Opt for sheerer, more buildable coverage formulas for lighter skin tones or for applying all-over.  There are a few brands that have more extensive shade ranges for bronzers, but often, there are just a handful, so once you get the right undertone, it's really about the depth of the shade–lighter skin tones will need a light shade (often lighter than typical) to keep the warmth looking natural and avoiding dreaded orange-comparisons.  Similarly, when applying all-over, sheerer coverage enables a more seamless, effortless blend and application.